MTC's trained technicians are available to service all makes and models of computers and laptops.
The customer should ensure their unit is well packaged and they have enclosed the following information:
Accepted payment methods for units serviced/ shipped include: Credit Card, bank draft or Money Order made out to the Manufacturing & Technology Centre (MTC), for the full price including applicable taxes. If the customer opts to pick-up their unit from MTC's facility, they can also choose to pay by Cash or Debit. Any tax exemption forms should also be sent to MTC alongside the unit, if applicable.
Customers are responsible for backing up their own hard drives, this includes any valuable data they have stored. The contents of the drive may be lost or reformatted in the course of service. MTC is not responsible for any damage to or loss of any program, data, or information
To ensure MTC has access to your system to properly test for issues and success of repairs, it is best to either remove the password completely or include it alongside the information submitted with the unit.
If submitting a laptop to MTC, it's good to include the power cord alongside the unit.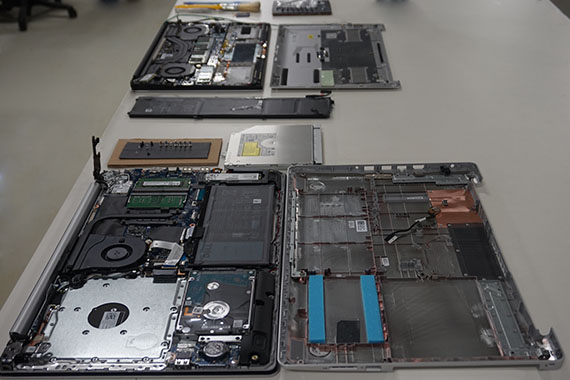 Looking for directions or shipping information?
Check out our information page for full details!